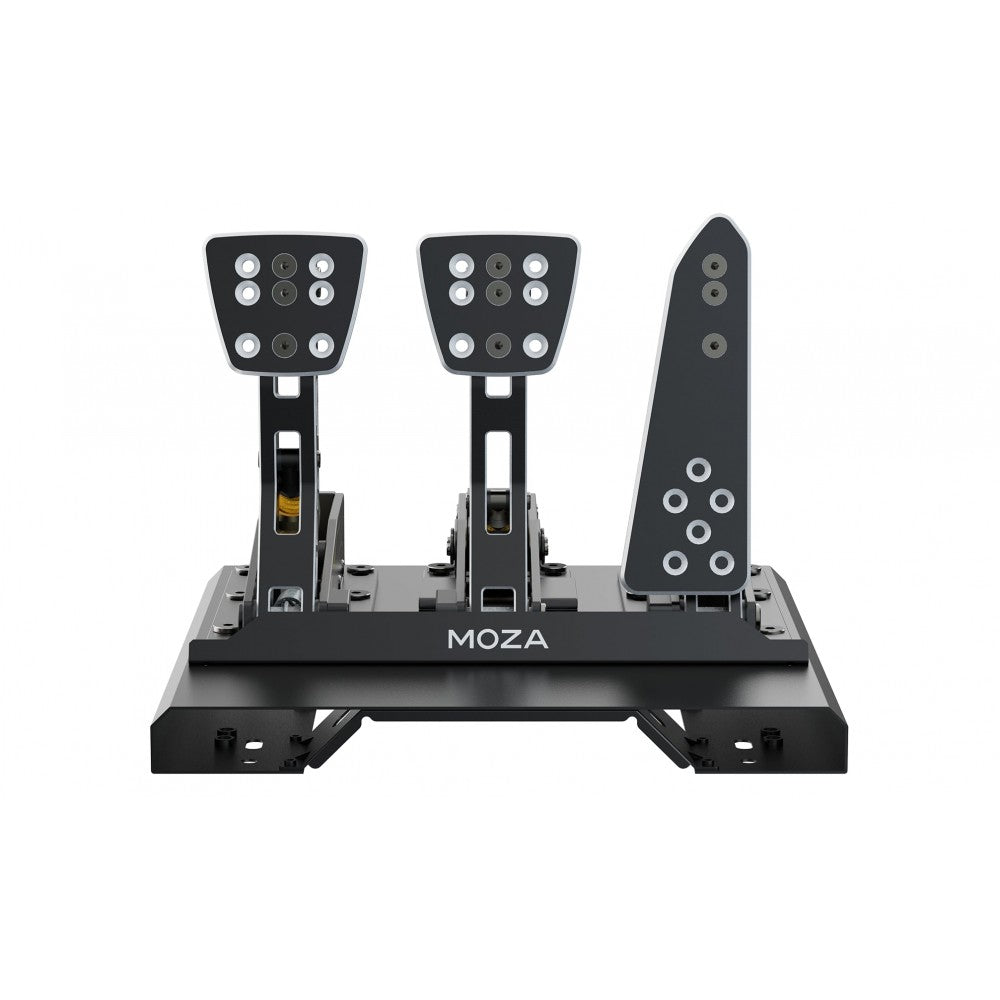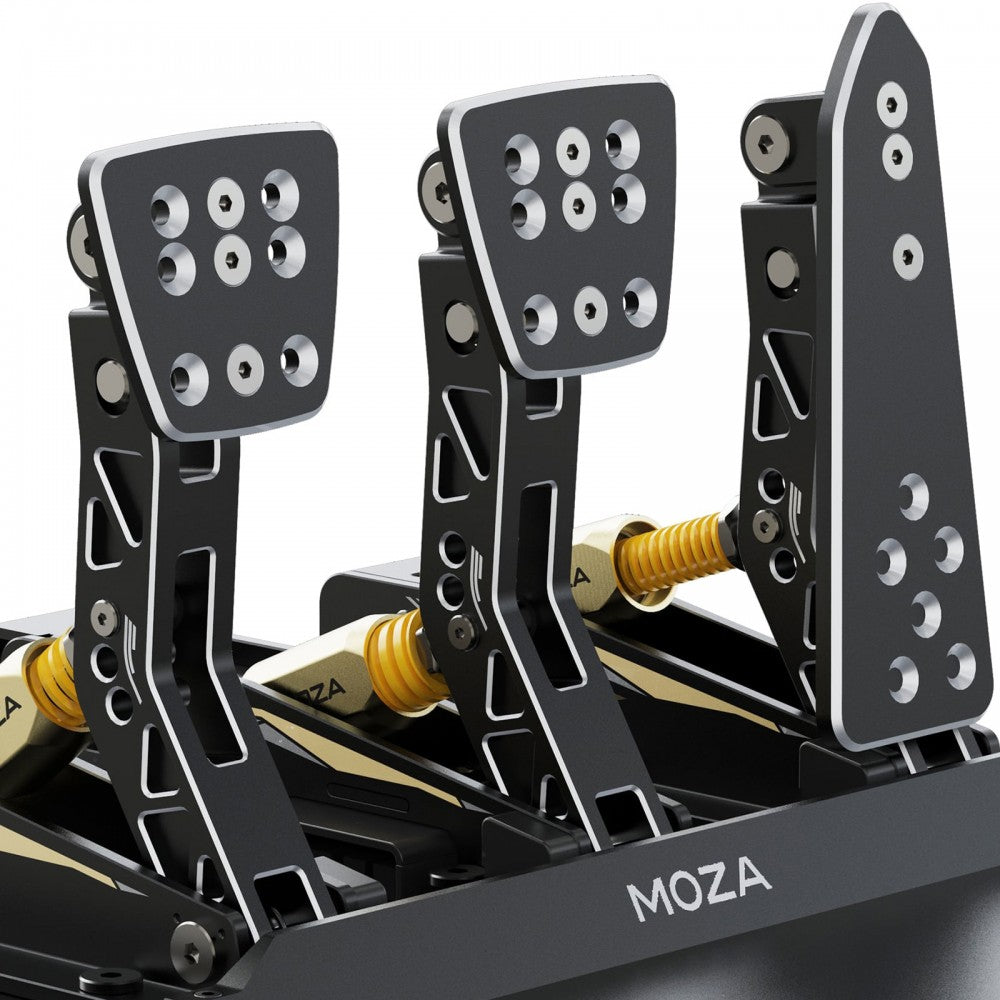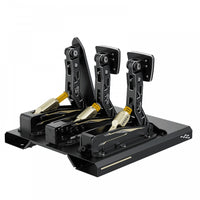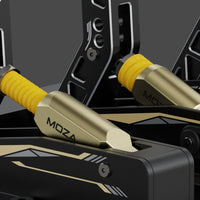 Master the Art of Braking and Accelerating
3 Stage Clutch
CNC Aluminum Pedal Assembly
Adjustable Angle
High-Precision Pressure Sensor
*Ship within 1-3 business days, with estimated delivery in 7-12 business days after the order is shipped.
Aluminum Alloy Pedal Assembly
The CRP pedals are primarily made of CNC aluminum alloy, offering drivers a solid, sturdy, and reliable platform that can easily withstand heavy braking or the quickest footwork.
Load Cell Pressure Sensor
Featuring MOZA's M-Pressure system, the CRP Pedals utilize a high-precision load cell sensor to consistently and accurately measure braking force.
3-Stage Clutch
The CRP 3-stage clutch offers a serious advantage to ensure drivers get the best possible launch. The first stage provides low resistance, with a sharp increase in the second stage, simulating a clutch disc spring. The final third stage has a clear resistance drop-off, to ensure consistency for every race start.
Fully Adjustable for Every Racer
Easily change the resistance of each pedal individually, using the included springs and damping blocks to create your perfect pedal feel. Configure linearity easily in the MOZA Pit House App

Floor Mounted Organ Throttle Design
MOZA's Organ throttle allows for the driver's foot and pedal to follow the same trajectory, allowing for consistency and comfort, as well as accurate input for the best control.
I really like them.
I saw a lot of mixed reviews about these pedals, I personally love them. I am a noob so take that with a grain of salt, but these pedals perform perfectly for me.