Racebox RaceFlag LED Display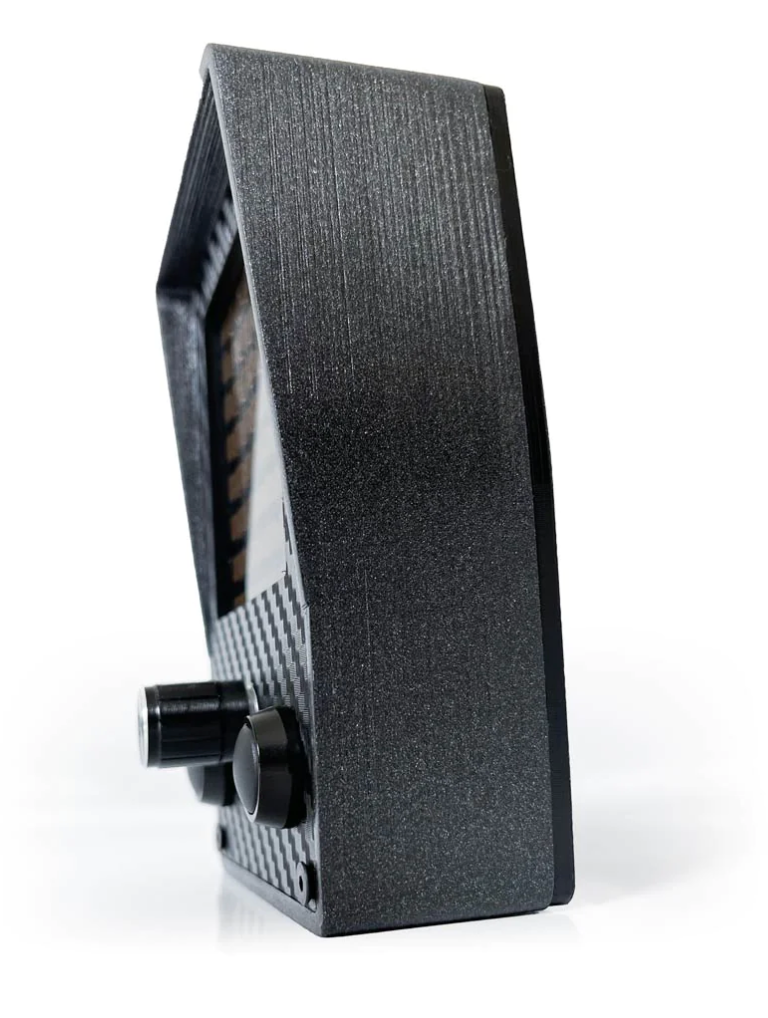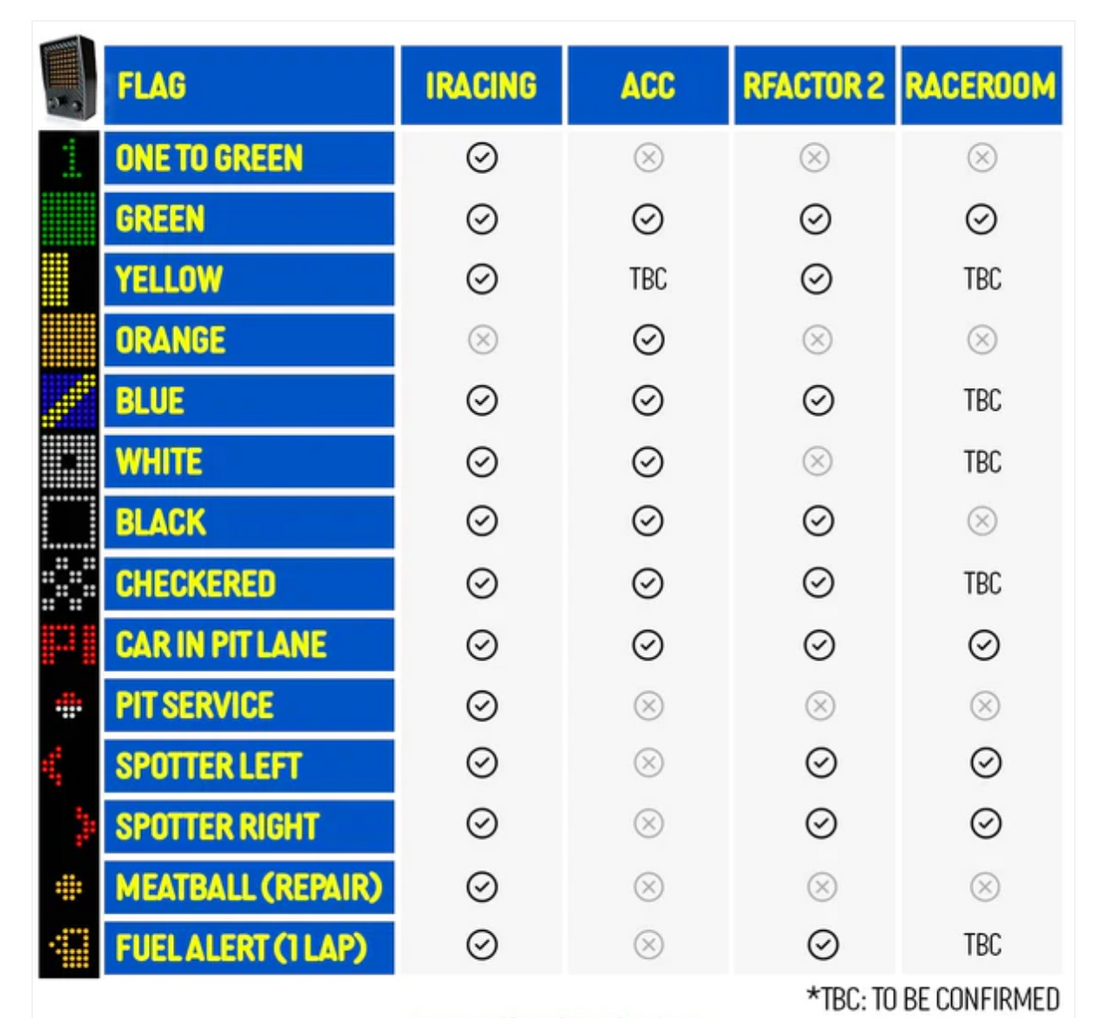 Racebox RaceFlag LED Display
FLAG INDICATOR + MINI BUTTON BOX!

With our Race Flag display, you won't miss any important warnings. This LED display will give you feedback while flags are displayed in your simulator. Plus a mini button box with 5 in-game inputs is available. We include a custom SimHUB profile with flag animations.
FEATURES:
1x 8x8 RGB LED matrix display.
2x push buttons, aluminum housing with black bezel. 

1x rotary encoder, with push button.
Stickers are NOT included. 

RACE FLAG INCLUDES:
Front and rear plate:

 3mm black acrylic with carbon fiber textured vinyl wrap.

Enclosure: 3D printed, primed, and painted in texturized metallic black.
Mounting: Can be mounted in vertical or landscape orientation. The enclosure includes 2 inserted M5 nuts, one in the back and one in the bottom. One 50x50 mm angle bracket is included.
Connection: Independent rear USB B type port, mounted to the enclosure.
 CLICK here for the setup guide