GT3-PRO Carbon Fiber sim racing Button Box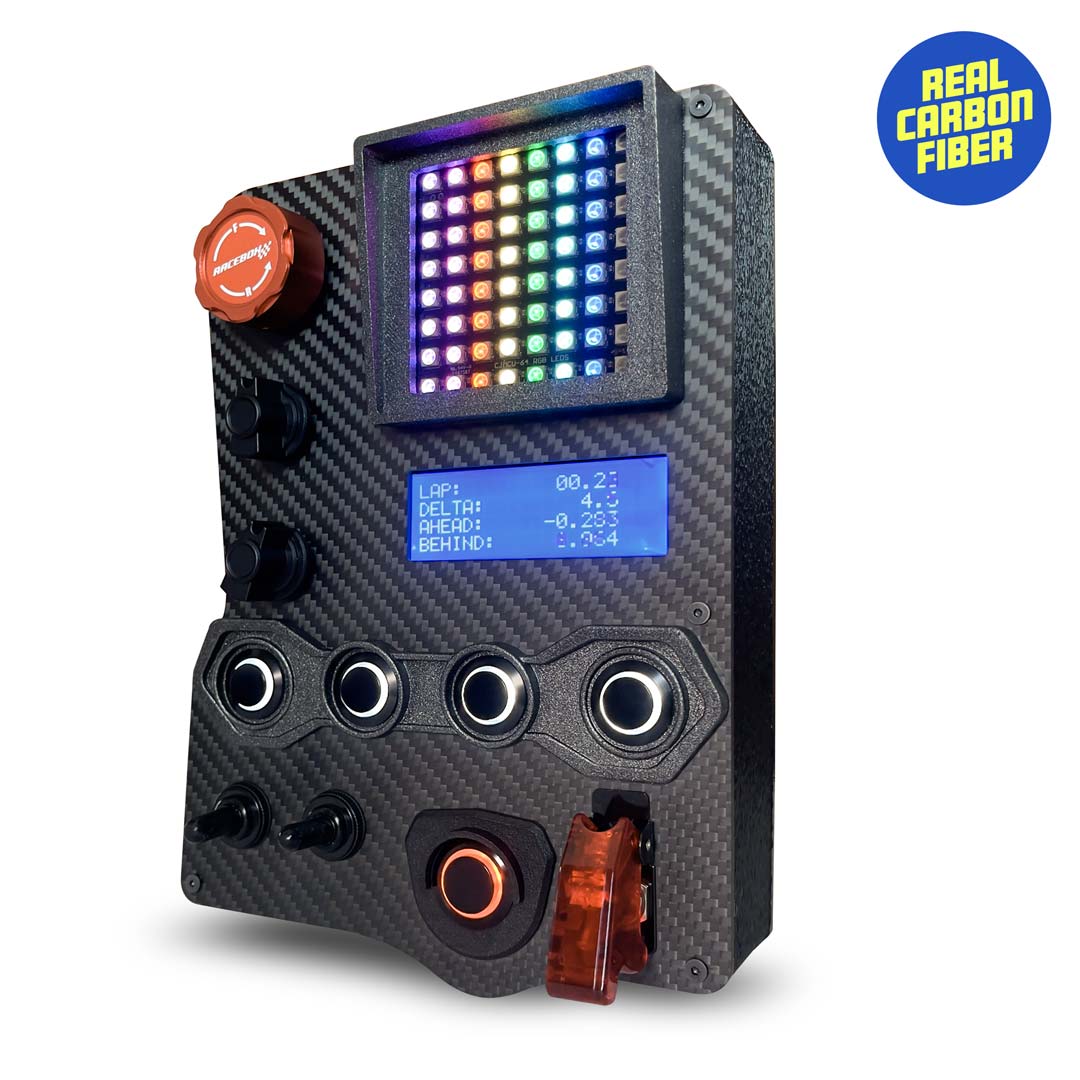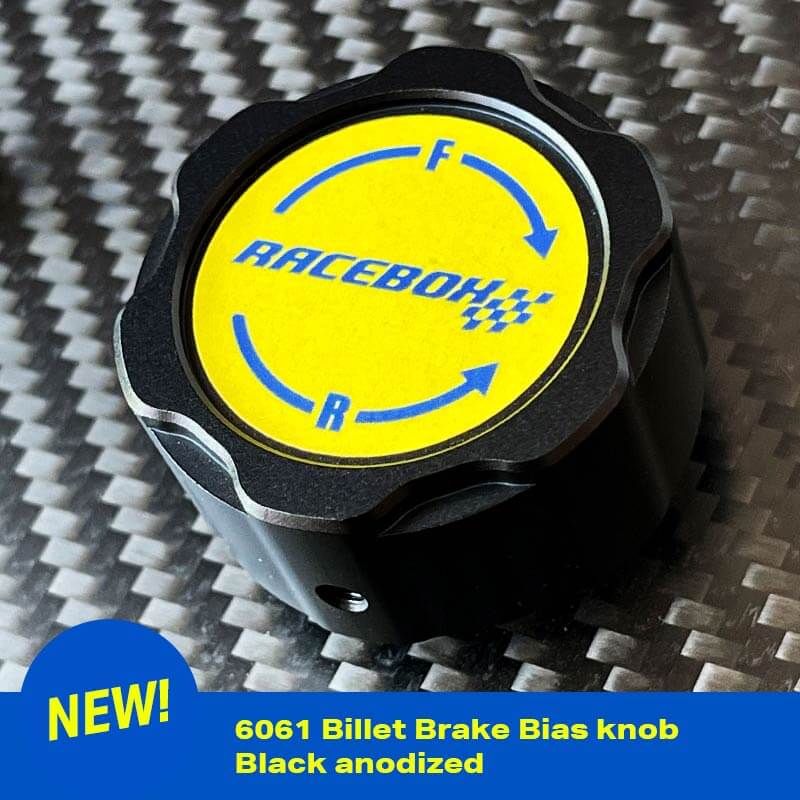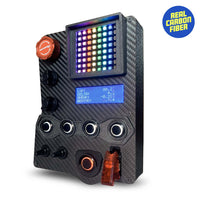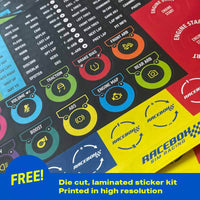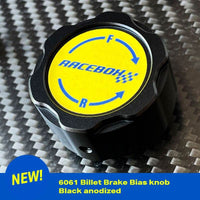 GT3-PRO Carbon Fiber sim racing Button Box
NEW DESIGN! INTEGRATED RGB AND DATA DISPLAY.

3 mm acrylic front panel, with carbon fiber wrap finish. RGB Flags & warnings display, and 20x4 LCD data display. This button box can be configured with 19 in-game inputs.
Made with high-quality components.
FEATURES:
*NEW* RGB matrix display for gears, flags, spotter and warnings (Requires SimHUB software, available here)

20x4 LCD data display.  (Requires SimHUB software, available here)

6061 Billet aluminum brake bias knob.

3 rotary encoders with push button and high detent force. 

5 LED illuminated push button (MOM-OFF).

2 momentary toggle switches (MOM-OFF-MOM) 

1 latching toggle switch with red cover (ON-OFF). 

Label sheet included.


BASIC COLLECTION  BUTTON BOXES INCLUDE:
Front Plate:

 

3mm black acrylic with carbon fiber textured vinyl wrap.

Enclosure:

 3D printed with premium filament.



Rear mounting bracket with 4xM5 nuts.

 

VESA 75 compatible.

Connection:

 2x Independent USB B type port, mounted to the enclosure. 
SPECIAL REQUIREMENTS
2x USB ports are required.

This button box requires SimHub software (www.simhubdash.com) for Gear and Data displays. Please check our Setup Guides.

Buttons can be configured directly in-sim.